Squarespace Template Customization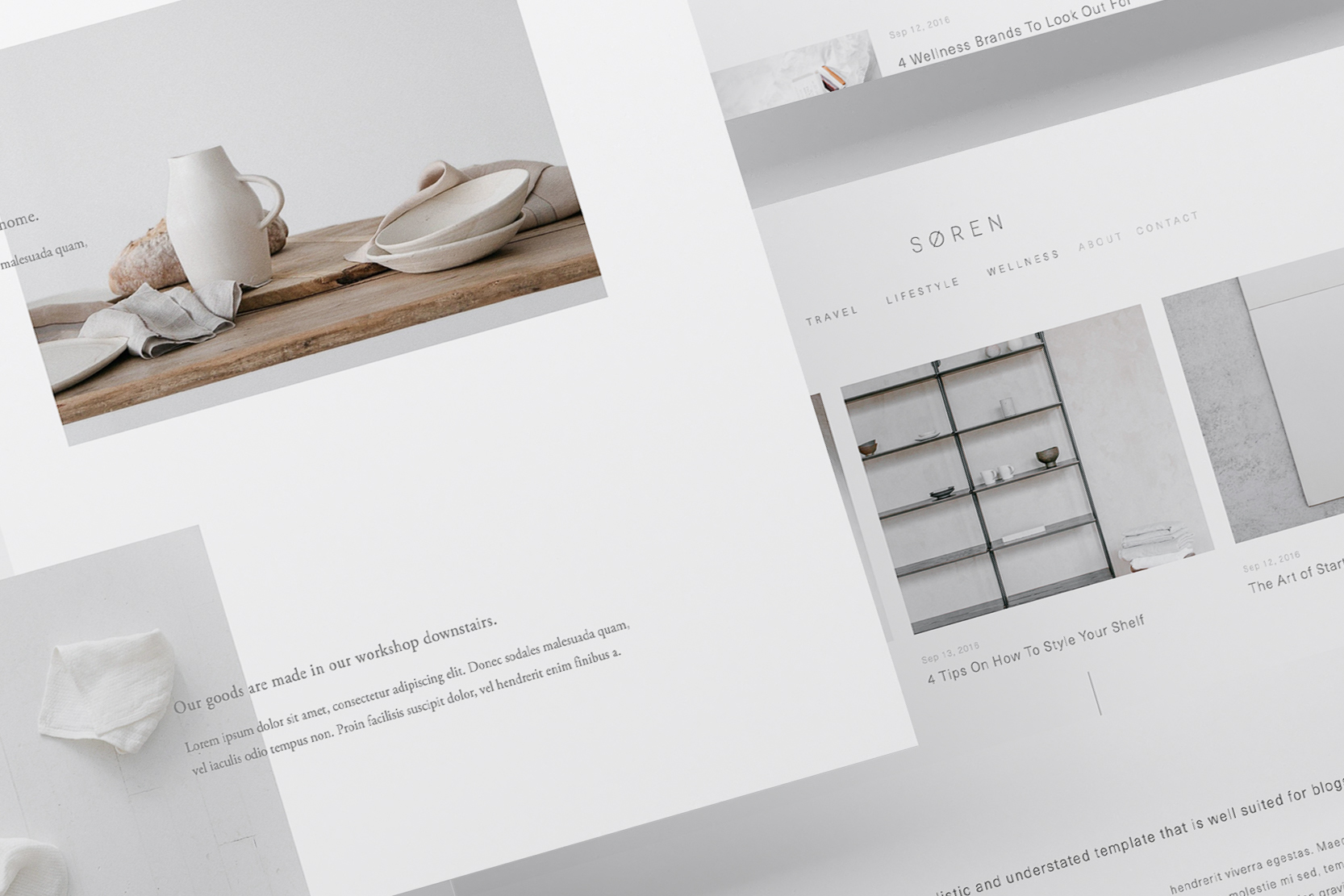 Squarespace Template Customization
Do you want one of our Squarespace templates customized to fit your brand and vision? Choose a template, answer a questionnaire, and receive type and color suggestions within 2 business days. Launch a refined and elegant website in as little as 10 days.
After the customization is complete, you will have a professionally designed website with a wordmark logo, typefaces and a color palette unique to your own brand. All you have to do is set a launch date!
Are you an emerging entrepreneur? Do you want to launch a beautiful and functional website in as little as 10 days? Explore our collection of Squarespace Kits to get started.
Important notes –
Lead time: 10 business days. Please note that the customization process only begins after we have received all required content and materials.

Please note that this service requires us to ask you for your Squarespace login credentials to access the site.
What we need from you beforehand –
Login credentials to your Squarespace account

Images and copy for every page on your website
What's included –
A fully implemented, launch-ready Squarespace website based off one of our Squarespace templates with fonts and colors specific to your brand.

A free wordmark logo, or a logo that includes only the brand name (no symbols or badges)
What's not included –
Images or copy for your website. We ask that you provide all of the images and copy prior to the customization process.

Layout changes. The end result will be a website with the same layout as your chosen Squarespace template – customized with brand-specific fonts and colors.

Additional pages. This service includes customization for the pages included in your chosen Squarespace template. If you require additional pages, please email us at shop@thedenizenco.com for a separate quote.
Fill in the form before checkout so we can learn more about you and your brand.
We will follow up within 2 business days with typeface and color recommendations.
Once approved, we will set a deadline for the wordmark logo and site implementation.
Set a launch date. You will have a beautiful and functional website in as little as 10 business days.
Only need installation?
Want us to install one of our Squarespace templates for you without customization? Click here for details.